Stacey Lowery Bretz honored with national award for the teaching of chemistry
Bretz is recognized with the 2022 James Flack Norris Award for Outstanding Achievement in the Teaching of Chemistry by the Northeastern Section of the American Chemical Society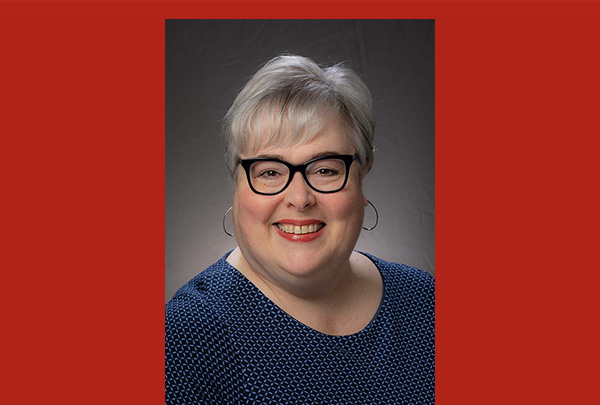 Stacey Lowery Bretz
Stacey Lowery Bretz honored with national award for the teaching of chemistry
Stacey Lowery Bretz
Stacey Lowery Bretz, Miami University Distinguished Professor of Chemistry and Biochemistry, has been recognized with the 2022 James Flack Norris Award for Outstanding Achievement in the Teaching of Chemistry.
The award will be presented to Bretz by the Northeastern Section of the American Chemical Society (NESACS) at a ceremony in November.
It is "highly fitting that a champion of chemistry education research who has taken a holistic approach to chemistry education and had such a wide-reaching impact on the way chemistry is taught will be the award recipient this year," the award committee wrote.
Bretz is recognized as an international leader in the field of chemistry education research (CER). She has helped advance high-quality assessment in chemistry in hundreds of chemistry departments around the country. The assessment tools developed by Bretz and her research students at Miami are used in more than two dozen countries.
Her efforts to promote CER as chair of the Gordon Conference on Chemistry Education Research and Practice and through professional development conferences for CER graduate students and postdoctoral fellows have had a broad impact on the teaching of chemistry in the U.S., according to the award committee.
Her contributions as co-author on three chemistry textbooks and her roles as chair of the Board of Trustees of the American Chemical Society (ACS) Examinations Institute (2009-2014), as chair of the ACS Division of Chemical Education (2021), and as a current member of the Editorial Advisory Board for the Journal of Chemical Education, cement her dedication to service to the field of chemistry education.
In 2020 Bretz was honored by the ACS with its prestigious Award for Achievement in Research on Teaching and Learning of Chemistry.
She received Miami University's Benjamin Harrison Medallion, Miami's most prestigious career faculty honor, in 2020.
Her excellence in teaching has also been recognized by Miami with the E. Phillips Knox Award for Undergraduate Teaching (2009) and the Distinguished Teaching Award for Excellence in Graduate Instruction and Mentoring (2013).
"I am humbled to be recognized with this prestigious award," Bretz said. "It is particularly meaningful to me as the James Flack Norris Award honors what a privilege it is to walk alongside students on their learning journeys and to support them in achieving their goals."