Looking ahead into 2021: What's on the horizon at Miami?
As Miami University prepares for the start of spring semester on Jan. 25, here's a summary of headlines that highlight some of the efforts already underway or on the horizon in 2021.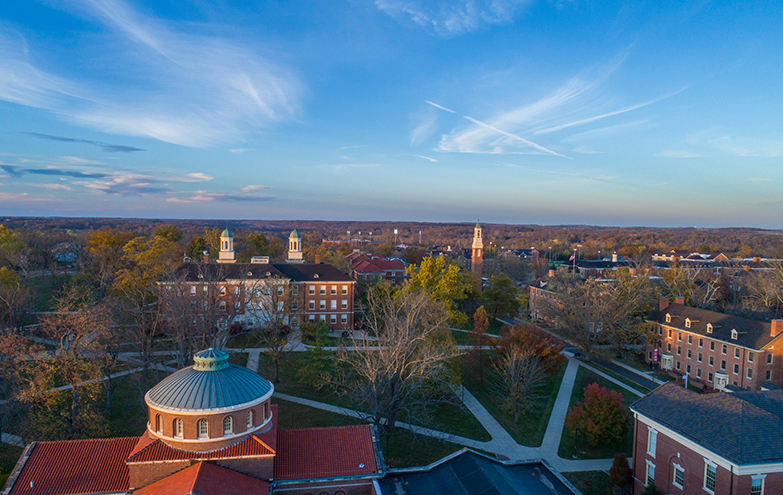 Looking ahead into 2021: What's on the horizon at Miami?
Miami University-based initiative receives $6 million to aid mental wellness for Ohio's K-12 students and staff 
The Ohio School Wellness Initiative, a Miami University-led project to aid mental health and substance use supports for Ohio's K-12 students and staff, was selected to receive $6 million from the Governor's Emergency Education Relief fund.
Miami to erect statue in honor of basketball icon Wayne Embry (Miami '58)
Wayne Embry (Miami '58) is a basketball icon. A standout at Miami from 1954-1958, he broke down racial barriers as one of the university's first African American student-athletes.
New ASPIRE office at Miami will streamline connections with business, government and community partners
The university has established an office for advancing strategy, partnerships, institutional relations, and economy (ASPIRE) to streamline connections with partners in business, government and the community.  
Miami's board of trustees approves two new nursing degrees
 A Masters of Science in Nursing and a Doctor of Nursing Practice will add 50 new courses within the College of Liberal Arts and Applied Sciences at the regional campuses.
Miami developing bachelor's degree in robotics engineering
The state has granted approval for this new degree program. 
Real estate degree added to Farmer School curriculum
The major in real estate will initially have up to 50 students but will eventually grow to up to 100.
SLAM becomes a department: a Q-and-A with new chair Melissa Chase 
 Work started this winter to prepare Laws Hall for the new department of sport leadership & management (SLAM).
New Honors College will provide experiences that set Miami University apart
Miami will launch a transformed Honors College in fall 2021 — one of the key goals of its MiamiRISE strategic plan.
Myaamia Center's National Breath of Life awarded NEH grant
A major component of this new grant is the development of distance learning opportunites and new training videos motivated, in part, as a result of the recent COVID-19 pandemic.